ANNUAL MEETING: JULY 9, 2023 at 11:00 A.M.
PLACE: CAMP KERITH off Williams Road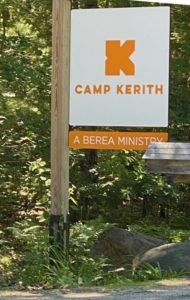 ALL LAKE PROPERTY OWNERS AND OWNERS WITH LAKE ACCESS PLEASE ATTEND THIS MEETING
Your help and input are important to establish and accomplish the goals of the Pond Association. The association maintains the dam, tests water quality regularly, and stays in touch with other associations regarding issues like invasive plants and regulatory changes. The cost of things like remediation cost, legal fees, and major dam repairs/upgrades can be considerable. Invasive plant damage, ever-tightening regulations, or water loss can significantly devalue the major investment we have in our shorefront property. Please join, attend the meeting, and help us maintain Bunganut Pond for generations to come. If you cannot attend, please mail your completed membership application and annual dues. Annual Dues are $75.00, membership application attached.
A drawing will held for a $50.00 gift certificate to The Oak Street Bistro in Alfred.
COFFEE AND DONUTS WILL BE AVAILABLE
Bunganut Pond Association Meeting Agenda
Old Business
Minutes of the 2022 annual meeting
Treasurer's report
Dam control / activity report
Water quality report
Other old business

Water Testing
New Business
Election of officers and directors
Other new business & issues from the membership
Drawing for Oak Street Bistro gift certificate
*************************************************************************************************************************
Want to join the Bunganut Pond Association? Fill out a Membership Application today!